What About Today
by
Dawn Lanuza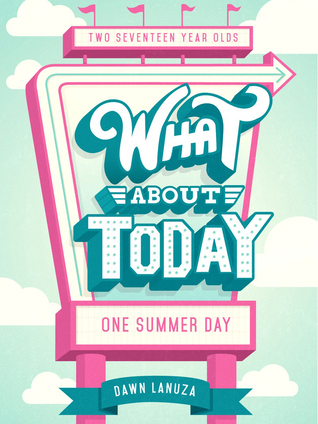 Aiden's stuck working for his family's amusement park, Funtastic World, for the whole summer. Nothing amuses him, until he met this terrified girl.
Gemma's stuck in Funtastic World thinking she could handle the park's rides. She couldn't. Good thing she met someone to guide her.
As the day comes to a close, Aiden and Gemma ask themselves if one day is ever enough to decide if they were better off as friends or strangers.
* This story is currently available on BuqoYA Bundle 4: Heart Choices.
A Question of Counsel (The Republic)
by Archer Kay Leah
Life hasn't been easy for Aeley since she arrested her brother, and her role as a political leader leaves her feeling isolated and lonely. Days before her brother's trial, she meets Lira, a quiet and modest scribe who makes Aeley want more than just a professional relationship.
When she attends the trial and leaves with a marriage contract, Aeley doesn't know what to do. She must choose one of two brothers, marrying into a family she doesn't know. Then she discovers that Lira is part of the same family—a sister to Aeley's suitors and the family's disgrace. And not at all opposed to an intimate relationship.
Except random acts of violence against her people test Aeley's ability as a leader, and a web of lies and deceit threaten not only her chance at happiness, but her life…
The Hometown Hazard
by Dawn Lanuza
Jules Coronado has been away from her hometown for almost a decade but when an intruder breaks in to her childhood home, she finds herself coming back. Changes evidently took place in her small town, including her childhood best friend's younger brother, Kip – now tall, slightly scruffed, all grown up and caught climbing into their garden wall.
Kip Villamor has a mission and despite Jules' doubts, they team up: going on fieldtrips, tackling unsuspecting men, and trespassing offices to dig up dirt. But Jules has secrets of her own, one that might be exposed – unless she keeps her walls up. But climbing walls are Kip's forte, remember?
Will her secrets keep her on his side, or will it force her to disappear again?
Published January 29th 2016 by Indie Sisiw Books
Edition Language: English
The electrifying next installment in the Red Queen series escalates the struggle between the growing rebel army and the blood-segregated world they've always known—and pits Mare against the darkness that has grown in her soul.
Mare Barrow's blood is red—the color of common folk—but her Silver ability, the power to control lightning, has turned her into a weapon that the royal court tries to control. The crown calls her an impossibility, a fake, but as she makes her escape from Maven, the prince—the friend—who betrayed her, Mare uncovers something startling: she is not the only one of her kind.
Pursued by Maven, now a vindictive king, Mare sets out to find and recruit other Red-and-Silver fighters to join in the struggle against her oppressors. But Mare finds herself on a deadly path, at risk of becoming exactly the kind of monster she is trying to defeat.Will she shatter under the weight of the lives that are the cost of rebellion? Or have treachery and betrayal hardened her forever?
Paperback, 444 pages
Published February 9th 2016 by HarperTeen
A tale of pride over prejudice on the soccer pitch kicks off this gay romance series set in Scotland.

Duncan Harris is on the edge. Scandal has shredded his LGBT soccer team's history-making season, and now the once-unflappable striker is lashing out. Only one person can tame Duncan's rage and make him feel like himself again…
Bullied by schoolmates in his wee village, Brodie Campbell lurked deep in the closet before coming to the city of Glasgow. Here at university he's out and proud, but the years of abuse have left him emotionally paralyzed. Can flatmate Duncan help Brodie escape his past and heal his wounded heart?
As the two lads grow closer, Brodie can't forget how athletes like Duncan once tortured him. When Duncan attacks an opponent who threatens Brodie, the situation escalates. Soon Brodie doesn't feel safe anywhere—especially in Duncan's arms.
To defeat the bullies who've wrecked his life, his mind, and his ability to love, Brodie must find the strength to fight his own battles. And Duncan must find the strength to let him.
Kindle Edition, 152 pages
Published May 25th 2015
In this followup story to Playing for Keeps, Fergus and John must overcome bad advice, broken headboards, and the Doppelgänger from Hell to find their forever bliss. A must-read for Glasgow Lads fans—and for new readers, a short 'n' sweet intro to this hot new Scottish gay-romance series!
Fancy a game of hide-and-seek?
After living together for three months, Fergus and John have come to love each other's quirks, and the bond between them is starting to look permanent. But when John wants to take things to the next level, Fergus balks, haunted by the betrayals in his own past.
To overcome these fears, Fergus must embark on an epic, steamy journey—literally—one that will test his faith, his trust, and his ability to keep a cool head in a hot, hot place.
Kindle Edition, 60 pages
Published November 21st 2015 by Amazon Digital Services, Inc.
Original Title: Play It Safe
ASIN B018B8U0CA
Edition Language: English
Series: Glasgow Lads #2.5
Sing to Me | A Love Story: Rock Star Romance (True Love Never Ends Book 1)
To get a FREE book by Jeff Rivera, CLICK HERE
True love never ends … or does it?
Finally, Cody has a shot at superstardom.
But for this aspiring rock star, going for his dream means leaving Emma, the love of his life behind forever.
Will true love be enough to sustain them?
~~~
He's a broke aspiring rock star scarred by his past.
She's a feisty rich girl hiding a secret.
Opposites in every way.
But true love has a way of finding you.
A way of healing the broken hearted.
A way of giving hope to those who've given up on love.
~~~
"Jeff Rivera has scored big time with his new SING TO ME book." Mark Victor Hansen (Co-Creator of Chicken Soup for the Soul)
This is an updated cover edition of B014PM0SKK.
Kindle Edition, 119 pages
Published August 30th 2015 by WPAK Books, an imprint of Gumbo Entertainment